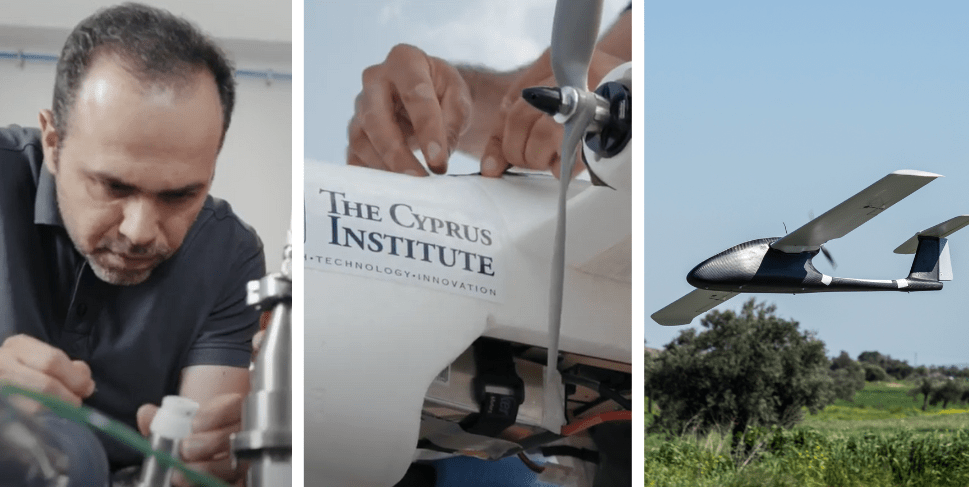 Autumn School: Atmospheric Measurements Using Miniaturised Sensors and Drones (30 October – 3 November 2023)
The Center of Excellence for Climate and Atmosphere Research (CARE-C) of the Cyprus Institute is organizing the Autumn School on "Atmospheric measurements using miniaturised sensors and drones" on 30 Oct–3 Nov, 2023. The course will be held at the Cyprus Institute campus in Nicosia, Cyprus.
About the course
The focus of the course is both practical and theoretical approaches in miniaturised sensors and drone technologies. Short lectures on relevant topics (atmospheric sciences, drones, sensors) will be given during the first day. On the second day, working groups will have a chance to participate in test flights and collect data that will be further analysed and reported during the rest of the course. The course will conclude with a written report that will be returned after the course. The aim of the course is to teach the students the whole cycle of scientific field work, from how to design measurements, collect data, analyse data to publishing a report of the experimental work and data.
For more details, you may consult the preliminary course schedule.
Who is it for
This intensive course is suitable for both M.Sc. and Ph.D. students in atmospheric and Earth system sciences. The course workload, including the final report, is equivalent to 3 ECTS (75h).
Course fees
There are no registration fees for participation in this course. Complimentary lunch will be provided to autumn school students during the course. However, students are expected to organize and cover their own travel and accommodation, and any other expenses relating to their stay in Nicosia. A shuttle bus transferring students from/to the Cyprus Institute campus from/to the center of Nicosia will be available for free.
Application process
To participate in the Autumn School, potential students are required to submit an application through the Autumn School online form.
All applications will be reviewed by the Autumn School scientific committee, after the application deadline has passed.
Application deadline: 15 September 2023
Not accepting applications
Organizers
This Autumn School is organized within the framework of the H2020 Teaming Project EMME-CARE (emme-care.cyi.ac.cy), and the Horizon Europe project Edu4Climate (edu4climate.cyi.ac.cy). Course organization is led by CARE-C, The Cyprus Institute, with the contribution of the EMME-CARE Advanced Partners and the Edu4Climate Consortium partners.
Contact
For any questions regarding the course content, you may contact Dr Tuija Jokinen at t.jokinen@cyi.ac.cy
For any queries regarding practical arrangements, please contact Ms Eleni Zenonos at e.zenonos@cyi.ac.cy