AIR-COVID-NETWORK aims to develop and evaluate the benefits of implementing an easy-to-operate Bioaerosol Network, aiming at detecting in only one sample the presence of SARS-CoV-2 within an indoor atmospheric environment that has integrated exhaled aerosols from tens to hundreds of individuals within few hours. The added value of the Network is to operate either in a passive mode (to monitor the presence of SARS-CoV-2 in the air) or in a more active one (each individual blowing directly on the air sampler alike the alcohol test).
Because individual screening of the entire population is impossible to achieve, this approach offers a simple and cost-effective alternative compared to the time consuming and expensive random Covid-19 screening tests of large subsets of the population.
In close collaboration with public departments of the Government, field tests (to be performed within SARS-CoV-2 contaminated indoor environment of the Nicosia General Hospital) will allow for the rapid development of an optimal "SARS-CoV-2 filtration unit" and its deployment within a network of 10 monitoring points. This Bioaerosol Network will operate in various indoor environments within the agglomeration of Nicosia for a period of 1 month, at a time when the lockdown measures taken by the Government of the Republic of Cyprus will become less restrictive, thus perhaps allowing the virus to spread even more vigorously within the population. Ultimately, the knowhow gained in operating this network will be transferred to a strategic industrial partner for further exploitation and provision of competitive services.
The Project CONCEPT-COVID/0420/0014 is co-financed by the European Regional Development Fund and the Republic of Cyprus through the Research and Innovation Foundation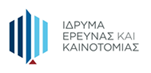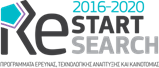 The project is funded within the framework of the AUF COVID-19 Special Action Plan, whose aim is to  enhance the contribution of the AUF members to the development of solutions with immediate technological and/or social impact, in order to assist health services and populations to overcome the challenges set by the COVID-19 pandemic.