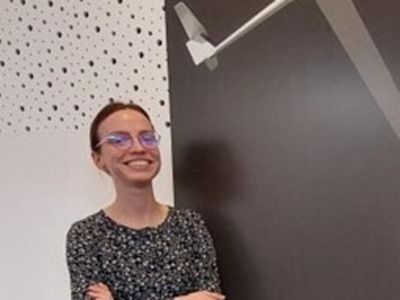 Agne Minderyte
Full Name: Agnė Minderytė
Age: 26 years
Country: Lithuania
1. Tell us about your overall experience about the Autumn School.
I enjoyed the experimental part where we got to try out low cost sensors, took part in the drone flight. The variety of the methods and topics in the course enabled everyone, no matter what environmental science background, to join and contribute to a common task. The Autumn school was perfectly balanced on the academical and social level, the 5 days flew by. I've met people from various backgrounds, fields and countries, which gave me the opportunity to learn something even outside the scope of the Autumn school – to build connections.
2. What did you like mostly on the topic of the course "Analysis of aerosols, air pollutions and their sources in the Eastern Mediterranean"
I found the availability and flexibility of the professors and assistants very good as there was always someone to help solve a problem or answer a question. Moreover, they would always find a solution in different programming language or software convenient for the student. Thus, I felt comfortable using a familiar programming language or software and still learnt new skills.
3. How the Autumn School experience, helped you with your undergoing studies or future professional steps?
During the course, I've improved my data analysis skills using Python which I hope to use during the upcoming years of my studies.
4. Who you would recommend future autumn schools?
I would recommend the Autumn school for Master and PhD students.
5. Any other comments you would like to add.
The autumn school was great! I loved how the organizers mixed serious learning with the sunny spirit of Cyprus. A truly remarkable and enriching experience!