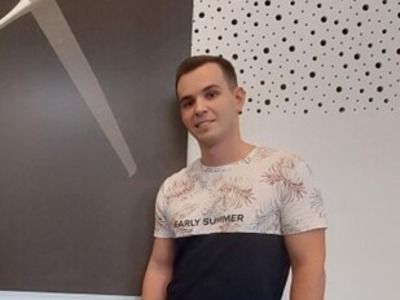 Evangelos Stergiou
Full Name: Evangelos Stergiou
Age: 25 years
Country: Greece
1. Tell us about your overall experience about the Autumn School.
I am really happy that I had the opportunity to attend this Autumn School! Everything was well organized and professional. The supervisors were very helpful and friendly. Also, it was well balanced including lectures, experimental work and group work with presentations in the final day.
2. What did you like mostly on the topic of the course "Analysis of aerosols, air pollutions and their sources in the Eastern Mediterranean"
I really liked the challenge of making sensors and instruments lightweight and cheap enough in order to be able to fly them with a relatively simple drone using creative techniques such as 3d printing. Making high altitude measurements more accessible will definitely have a positive impact to the research of climate change.
3. How the Autumn School experience, helped you with your undergoing studies or future professional steps?
Well, first of all, this Autumn School made me familiar with drone measurements which I may include in my research. Ground based measurements can be complimented with drone measurements. The knowledge of the vertical distribution of pollutants can give new insights to the local atmospheric mechanisms. Also, the conversations I had with productive and highly motivated scientists inspires me to test new things and perhaps have a new collaboration in the near future.
4. Who you would recommend future autumn schools?
I would recommend autumn schools like this to early career PhD students and to highly motivated master students that want to pursue research that includes Atmospheric measurements. It will help them to think outside of the box, troubleshoot some of their existing problems and start connecting with interesting people from the scientific community.
5. Any other comments you would like to add.
It was exciting to visit Orounda airfield for an actual flight with a fixed wing aircraft. Most of the components are custom made in the Institute of Cyprus making things more interesting. I would like to thank the supervisors of the Autumn School that made this great experience possible. It was my first Autumn School that I have attended and I am excited for the next one!