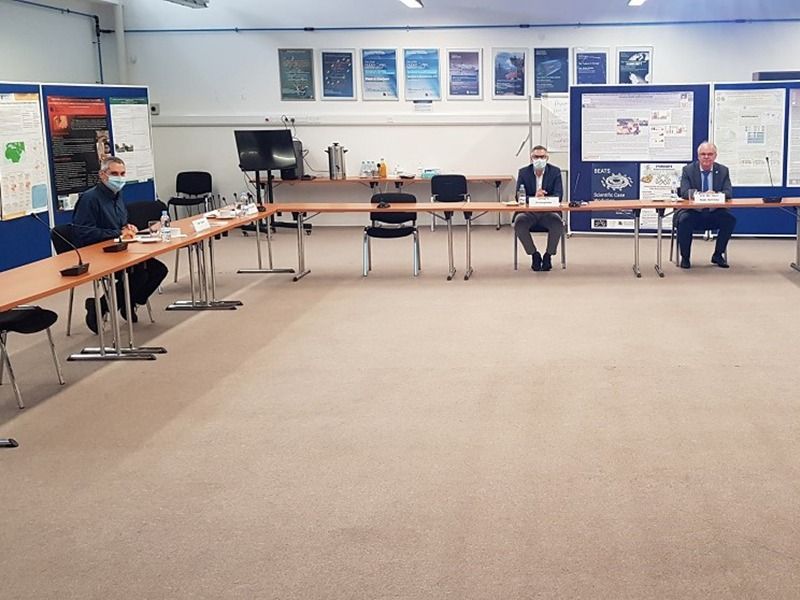 Visit by the Ambassador of Finland to Strengthen Cooperation for a More Sustainable Future
On Friday, 9 April 2021, we welcomed the Ambassador of Finland in Cyprus, H.E. Mr. Harri Mäki-Reinikka, to discuss the possibility of cooperation in areas with common interest.
The discussion centred around the strategic collaboration of The Cyprus Institute with the University of Helsinki, in the context of the EMME – CARE Project, which has led to the establishment of CARE-C, the regional Centre of Excellence for climate and atmosphere research in the Eastern Mediterranean and Middle East region, and in which the University of Helsinki is a major partner.
The meeting focused on many of the common, pressing challenges facing both Finland and Cyprus relevant to climate change and atmospheric pollution, as well as on the subject of science diplomacy in the Eastern Mediterranean and Middle East (EMME) region. The discussion concluded that there is strong potential for further reinforcing research ties between the two countries.