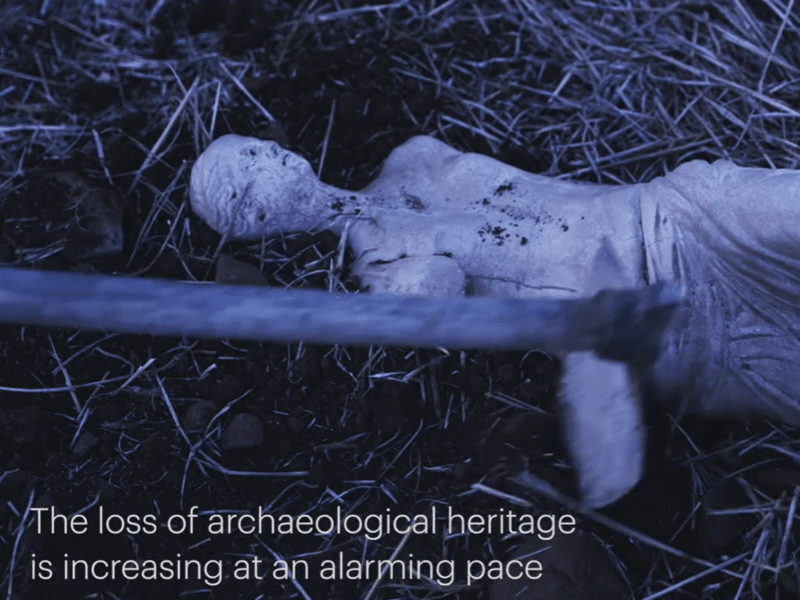 Successful completion of the SHIELD project!
The Safeguard Heritage In Endangered Looted Districts (SHIELD) project, has been officially concluded on 31 August, 2023!
The project was led by Dr. Dante Abate, Associate Research Scientist at the Science and Technology in Archaeology and Culture Research Center (STARC) and the Andreas Pittas Art Characterization Labs (APAC Labs) of the Cyprus Institute in collaboration with the Unmanned Systems Research Laboratory (USRL) team of CARE-C of the Institute. The international consortium comprised also the Fondazione Bruno Kessler (Italy), the INESC TEC – Institute for Systems and Computer Engineering, Technology and Science (Portugal), and several international stakeholders.
SHIELD aimed at designing and building an artificially intelligent Unmanned Aerial System (UAS) to patrol archaeological and heritage sites using the latest technologies in imaging techniques, live data streaming, decentralized onboard processing, machine learning, and flight data management. The role of USRL was to design and develop the novel drone in terms of airframe, software, firmware and compatibility with the payload and AI systems.
It's important to highlight that the project builds on the close collaboration between CyI and STARC/ APAC Labs with the Cyprus Department of Antiquities and the Cyprus Police to tackle the challenges of Heritage at Risk and more specifically to use advanced technologies to prevent and monitor against the looting and illegal circulation of antiquities.
The concept and the outcomes of SHIELD are presented in video below:
The SHIELD project was funded by the European Union's Joint Programming Initiative- Cultural Heritage, Conservation, protection and use Joint Call- JPICH-0085