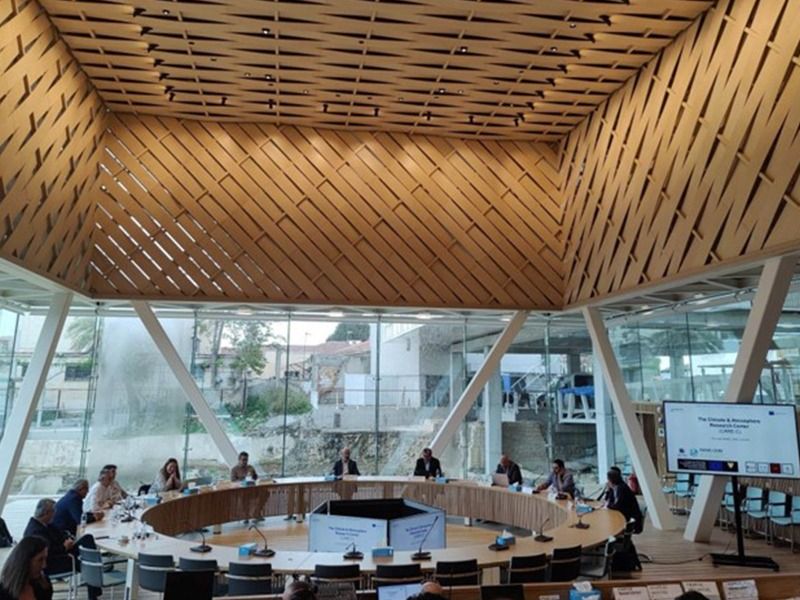 Strengthening collaboration with Cyprus Government Departments
In a special event organized by the Deputy Ministry of Research, Innovation and Digital Policy (DMRID), on 28 April 2023, Prof Jean Sciare, Director of CARE-C, The Cyprus Institute, presented existing collaborations and opportunities for further activities to representatives from all Cyprus Ministries and other Public Departments. The meeting was structured around a discussion between Government stakeholders and all Cyprus Teaming Centres of Excellence to encourage more, and closer collaboration between them.

The meeting was hosted at the Nicosia Municipality and was addressed by the Deputy Minister of Research, Innovation and Digital Policy, Mr. Philippos Hadjizacharias and the Mayor of Nicosia, Mr. Constantinos Yiorkadjis.

The presentations were followed by an interesting discussion, moderated by DMRID's Permanent Secretary, Dr. Stelios D. Himonas.