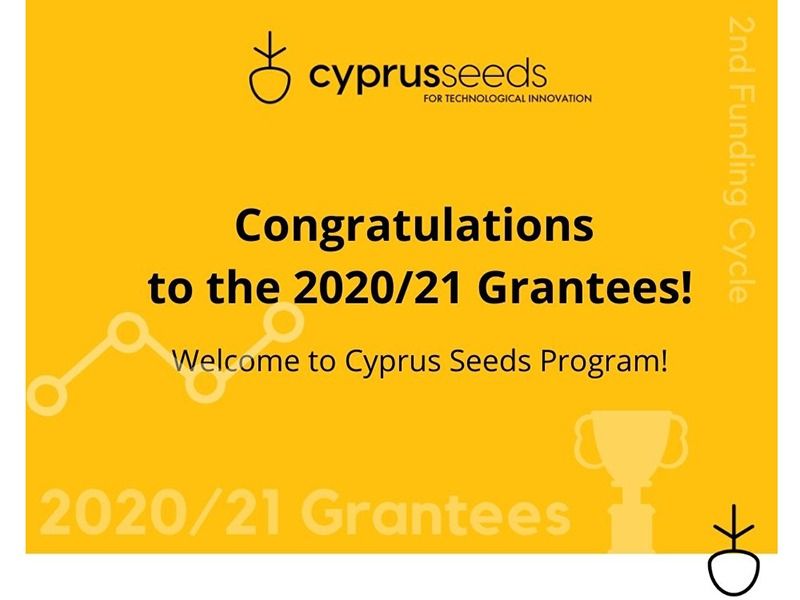 Spin-off company GAIA co-led by CARE-C Assistant Professor Theodoros Christoudias ranked among top 5 submissions in Cyprus Seeds' Second Funding Cycle
In the latest evaluation of Cyprus Seeds' Second Funding Cycle, for its 2020/21 funding programme, a submission from the Cyprus Institute, GAIA, co-led by CARE-C Assistant Professor Theodoros Christoudias, was ranked among the top five and is due to receive coaching support from Cyprus Seeds, being ineligible to receive funding as it has already been established as a Cyprus Institute spin-off company.
GAIA, promoted by Assistant Professors Mihalis Nicolaou and Theodoros Christoudias, is creating a Hybrid Geospatial Artificial Intelligence Analytics platform, aimed at providing robust solutions that facilitate critical decision-making supported by data-driven evidence to enhance fundamental operational tasks in the insurance and adjacent industries.
Cyprus Seeds is a non-profit organization with the mission to support the commercialization of innovative academic research in universities and research institutes in Cyprus. During its 12-month funding program, the top applicants from each funding cycle receive funding in the form of grants, mentoring, entrepreneurial training and networking with potential customers and investors in Cyprus and abroad.
For its Second Funding Cycle, Cyprus Seeds received 53 Pre-Proposals, which originated from talented Cypriots within all the universities and research institutes on the island. They were evaluated by more than 40 highly qualified experts from Europe, USA, and Israel: 25 applications were invited to submit full proposals, and the 14 research projects that scored the highest in their full proposals were invited to online interviews, in front of 22 experienced evaluators from the USA, Europe, Israel and Australia. Each of the 14 research teams were asked to give a 7-minute presentation on their project, followed by a Q&A session.
More information about Cyprus Seeds and its 2020/21 Grantees here
GAIA is developing a Climate-aware Geospatial Artificial Intelligence Analytics Platform, powered by state-of-the-art Deep Learning techniques, fully integrating Earth System Modelling and fuelled by high-performance computing capabilities. For additional information please contact T. Christoudias (christoudias@cyi.ac.cy)