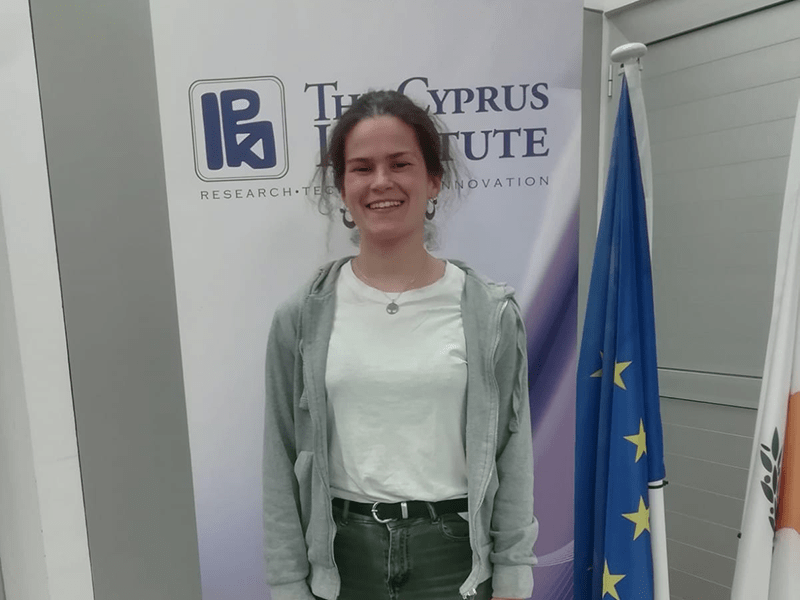 Sara Herrero Anta
FULL NAME: Sara Herrero Anta
AGE: 25
COUNTRY: Spain
1. Tell us about your overall experience about the Autumn School
I feel the course was very rewarding. Having the opportunity to receive lessons, comments and help from top-rated scientists has been an extraordinary experience that push me forward to continue learning and working on atmospheric sciences. At the same time, working together every day with my workmates, all coming from different disciplines and backgrounds, to achieve good scientific results has been a wonderful way to connect with them, scientifically and personally, and learn the way to cooperate between different disciplines and institutions.
2. What did you like mostly on the topic of the course 'Analysis of aerosols, air pollution and their sources in the Eastern Mediterranean'?
What I liked the most is that it includes several disciplines from atmospheric sciences that usually work separated, but of course they have many things in common and feedbacks between them. Actually, despite each work group had a different topic of research, we could use sometimes the same datasets and include measurements which, in principle, were supposed to be used by other group. In my research group, the Group of Atmospheric Optics from the University of Valladolid (GOA_UVA), we mainly focus on the study of aerosols not paying much attention to the new particle formation or trace gases for example, and this integrated topic from the summer school gave me the opportunity to learn many different things from what I am used to.
3. How the Autumn School experience, helped you with your undergoing studies or future professional steps?
I think it specially helped me to improve the way I face scientific problems. Sometimes the amount of data and results can be overwhelming, and the difficult part is to put everything together and understand the story your result are telling. The help of our teachers and also the individual experience of each member of my group was very helpful and I hope I can apply soon all this learning to my future works.
4. Who would you recommend future autumn schools?
Early PhD students and advances master students interested on atmospheric sciences.
5. Any other comments you would like to add.
Overall I am very happy I decided to take this course and the work made by the organisation, especially need to mention Tuija and Rima, which were in every moment making sure everything was fine.