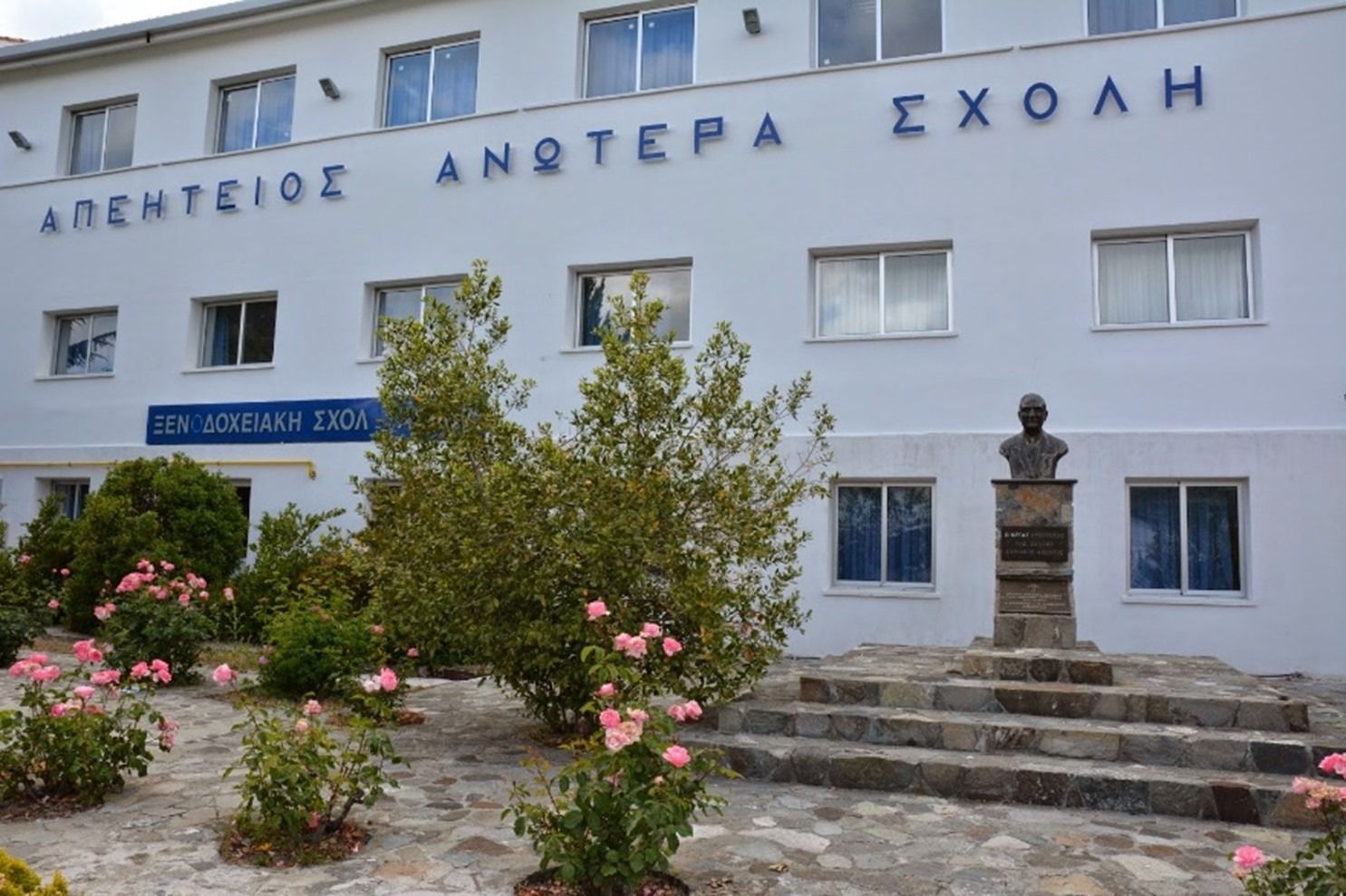 "Researchers at schools" visiting Agros High school
Members of the Cyprus Atmospheric Observatory (CAO) team at CARE-C of the Cyprus Institute participated in the programme 'Researchers at Schools' ("Ερευνητές και Ερευνήτριες στα Σχολεία"), which aimed to increase contact and interaction of primary and secondary students and educators with researchers from all research fields in Cyprus, enhancing students' interest in the fields of science, research and innovation. At the same time, the programme aimed to highlight the importance and benefits of the work of researchers in various aspects of everyday life, as well as to promote research careers as an option for the future of students.
On the 26th of April 2023, Technical Research Specialist Nikoleta Lekaki and Associate Research Scientist Dr Michael Pikridas visited the local high school at Agros village in Troodos mountains and discussed with young students the nature, purpose and importance of their occupation, and why the location of Cyprus in the Mediterranean is so important. Moreover, the researchers took scientific instruments in the class and discussed with the students the data the CAO team collects and is able to observe via these instruments. At the end of the session, students asked questions about the instruments, the work life of researchers, the employability prospects of a career in atmospheric sciences, and why in a place like Agros village you could observe higher concentrations of black carbon than in big cities.
The 'Researchers at Schools' initiative was funded and organised by the Cyprus Research and Innovation Foundation (RIF), within the context of the Horizon programme' Cyprus ON a mission to Engage, inspire and Connect with citizens through the European Researcher's Night'- CONNECT (project number: 101060913)