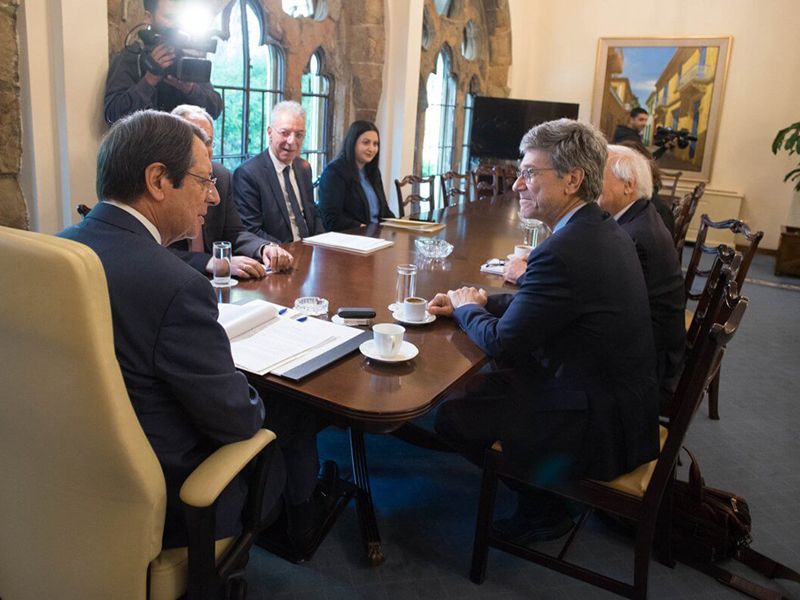 President of the Republic discusses the Cyprus Climate Change Initiative with Prof. Jeffrey Sachs
20 February 2019, Presidential Palace, Nicosia – Cyprus.
The President of the Republic, Mr. Nicos Anastasiades, outlined his Initiative for Cyprus to play a coordinating role in the actions of the countries of the Eastern Mediterranean Middle East (EMME) region to jointly address Climate Change, at a meeting with Professor Jeffrey Sachs, world-renowned Professor of Economics at Columbia University, Senior UN Advisor, member of The Cyprus Institute Board of Trustees, and a leader in sustainable development. Also present at the meeting was CyI President Prof. Costas Papanicolas.
The Cyprus Institute will lead the Climate Change Initiative in terms of science and research, and EMME-CARE will proudly contribute to the vision and mission of the Initiative in the Eastern Mediterranean Middle East.
More on the fruitful meeting: https://www.cyi.ac.cy/index.php/cyi-news/president-of-the-republic-discusses-the-cyprus-climate-change-initiative-with-prof-jeffrey-sachs.html