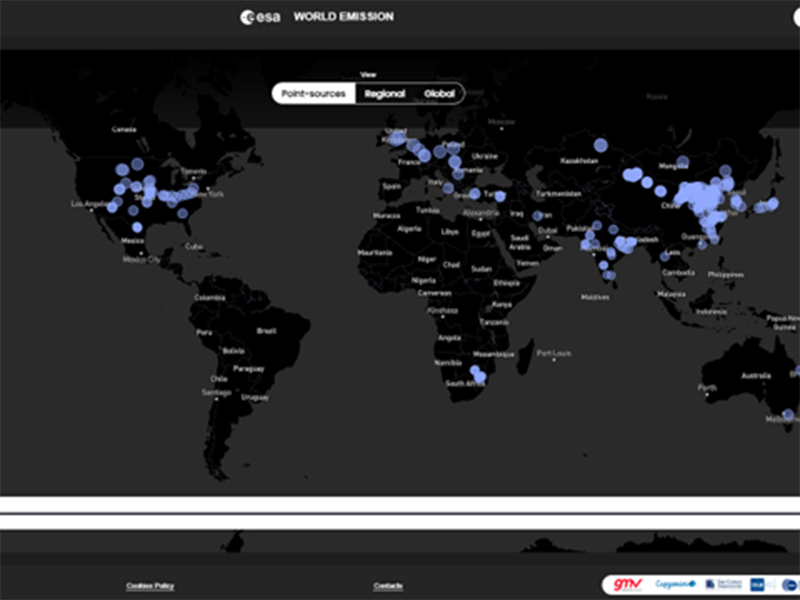 Platform to map global greenhouse gases launched with contribution from CARE-C researchers!
In the context of the World Emission project, Capgemini and GMV, τwo of the most renowned multinational technology companies, with funding from the European Space Agency (ESA), have developed and launched the 'World Emission Portal', with contributions from distinguished research institutes, including the Max Planck Institute in Germany, the Barcelona Supercomputing Centre in Spain, the Laboratoire des Sciences du Climat et de l'Environnement (LSCE) in France, led by Professor Philippe Ciais, the scientific coordinator of the project, who is also a professor at CARE-C, and CARE-C researchers of the Cyprus Institute, led by Dr Jonilda Kushta.
The platform focuses on mapping greenhouse gases (GHG) and atmospheric pollutant emissions at a global level, utilising satellite data from Copernicus, NASA and JAXA, in an effort to mitigate climate change.
Such a database is of high importance, as it addresses issues such as inaccurate data and use of different measurement methodologies from country to country, by providing regular and accurate information with a broader spatial coverage.
You can access the World Emission Portal here: https://app.world-emission.com/