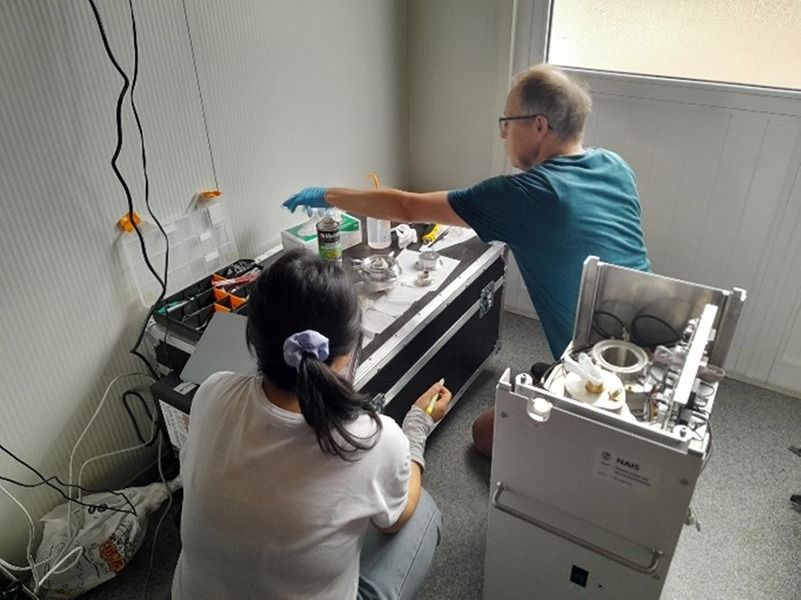 Now open: Call for applications to access CARE-C Facilities through ATMO-ACCESS Trans-National Access
We are happy to announce that the 4th Call of the ATMO-ACCESS Remote and Hybrid Trans-National Access is now open. Applicants can get the opportunity to access two CARE-C Infrastructures, the Unmanned Systems Research Laboratory (USRL) and the Cyprus Atmospheric Observatory (CAO).
This access call is specifically open to users who can benefit from a major component of the access to be carried out remotely, allowing two free of charge modes of access:
Fully Remote Access
By providing materials or instruments to be operated by the service provider in their facility, for example, or by co-designing experiments to be conducted at the host facility under the direction of the user. Remote access is efficient, convenient, and tremendously cost-effective.
Hybrid Access
To complement a mainly remote access, some physical presence at, or access to, the facility may be supported (for example, to enable technical set up or training that cannot be reasonably carried out remotely).
Where hybrid access is proposed, users may benefit from a contribution to support some of their accommodation and travel costs for their physical access component.
The Call Timeline is as follows:
Call opening: 27th February 2023
Deadline for applications: 2nd May 2023
Review period: 3rd May 2023 – 15th June 2022
Final list of accepted TNAs: 16th June 2023
Access Period: End of June 2023 – June 2024
More information about the call and application process can be found here:
A 4th Chance to Access the Most Advanced Atmospheric Research Facilities in Europe  – ATMO-ACCESS