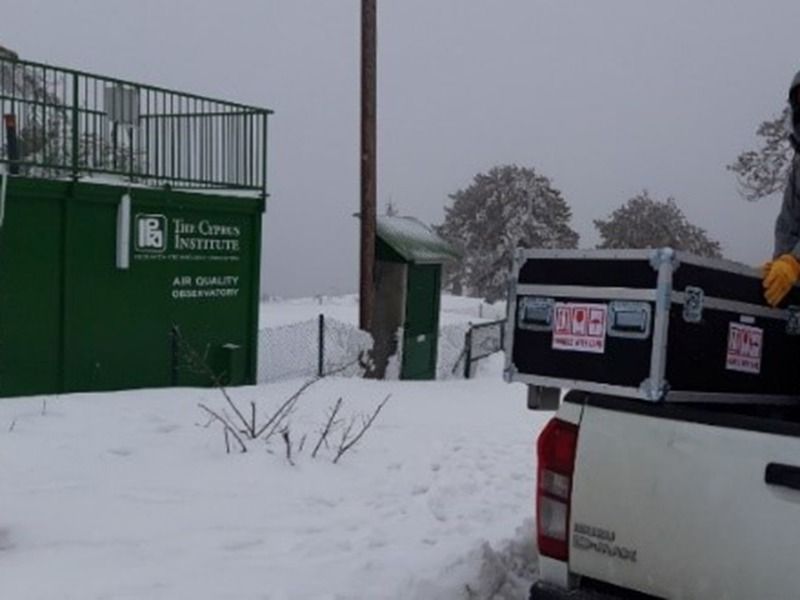 New instrumentation at CAO-Troodos
CAO Technical and Scientific team is always on call and this time they have installed a Neutral cluster and Air Ion Spectrometer (Airel NAIS 522) at CAO Troodos. The NAIS was installed on March 22, 2022, seizing the opportunity of a postponed Qatar campaign. Heavy snow loads up on the mountain made it quite tricky for the installation team but after getting the instrument at the station, everything went on smoothly.
The first measurements of 0.8 – 42 nm air ions and 2 – 42 nm particles started on the same day and the next day we observed our first new particle formation event. We are looking forward to more events and observations of particle formation in free tropospheric conditions (above cloud level). We will gain more information on how small particles are formed from gas phase trace gases regionally by comparing the results with the CAO-Agia Marina Xyliatou (AMX) NAIS measurements.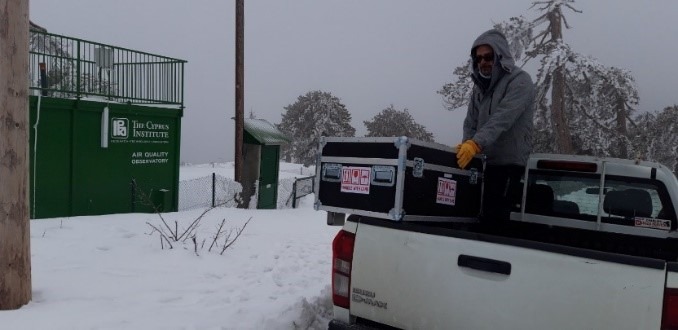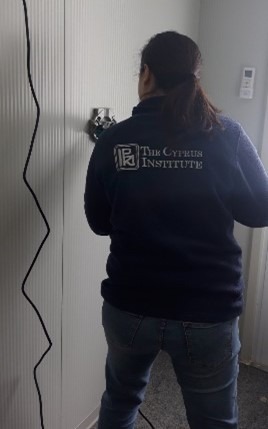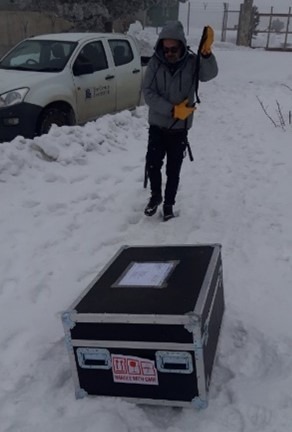 Installation team at CAO-Troodos station with the NAIS (by Nikole Lekaki and Moreno Parolin)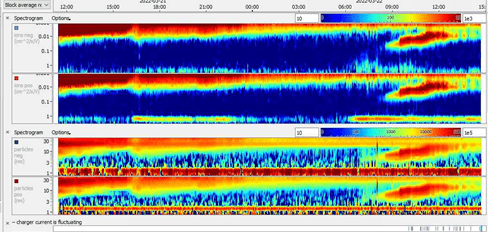 New particle formation event observed by the NAIS at CAO-Troodos