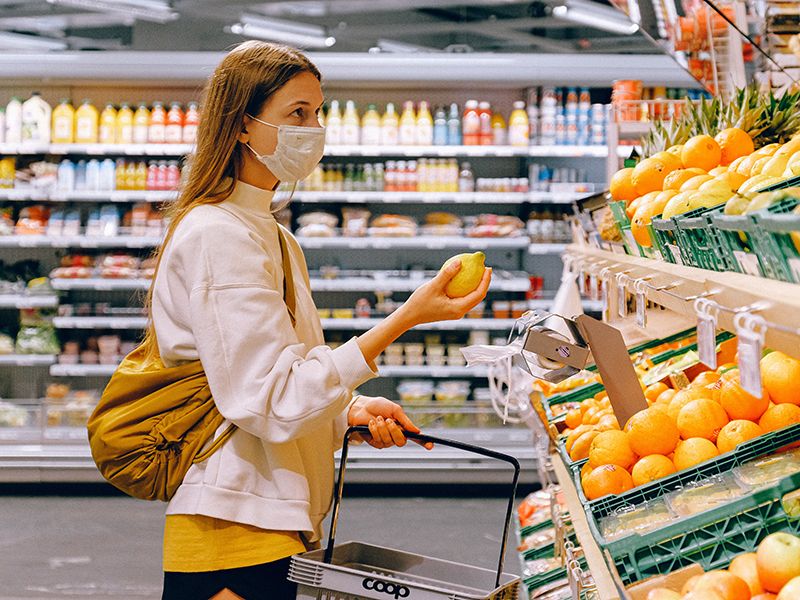 New CARE-C project to develop a Bioaerosol Network aimed at detecting the presence of SARS-CoV-2
Researchers of the Climate and Atmosphere Research Center of the Cyprus Institute and the Cyprus Institute of Neurology & Genetics, in collaboration with the Nicosia General Hospital, and with the support of the Republic of Cyprus' Ministry of Health and Ministry of Interiors, are developing and evaluating the benefits of implementing an easy-to-operate Bioaerosol Network aimed at detecting the presence of SARS-CoV-2, the virus responsible for COVID-19, within indoor atmospheric environments.
The objective of the project is to demonstrate the value of a "Bioaerosol Network" for monitoring the presence of airborne SARS-CoV-2 within large indoor public areas (such as shops, offices, residential buildings and others). This is to alert on the potential risk of local contamination, and allow for immediate mitigation actions (such as shutdowns and disinfections).
If operated continuously, such bioaerosol networks could act as early warning systems to geolocate the presence of new infectious clusters, information which is strategic for combating the large-scale spreading of the virus.
According to Prof. Jean Sciare, Director of CARE-C and coordinator of the Bioaerosol Network project "implementing an indoor bioaerosol network within critical infrastructures has great potential to detect a large range of bacteria/viruses at an early stage and may prevent their rapid spread in the population. Networks have already demonstrated their potential to detect airborne viruses within crowded, indoor environments, but to the best of my knowledge, nothing has been proposed so far to enable a network of airborne SARS-CoV-2. Through this project and our work in Nicosia, we are hoping to demonstrate the feasibility and value of such a network for the novel coronavirus."
The project is funded within the framework of the Agence universitaire de la Francophonie (AUF) COVID-19 Special Action Plan, whose aim is to  enhance the contribution of the AUF members to the development of solutions with immediate technological and/or social impact, in order to assist health services and populations to overcome the challenges set by the COVID-19 pandemic.
More information about the project can be found on the Cyprus Institute's webinar "SARS-CoV-2 in the Air: A Major Route of Transmission for the COVID-19 Diseases" presented by Prof. Jean Sciare.