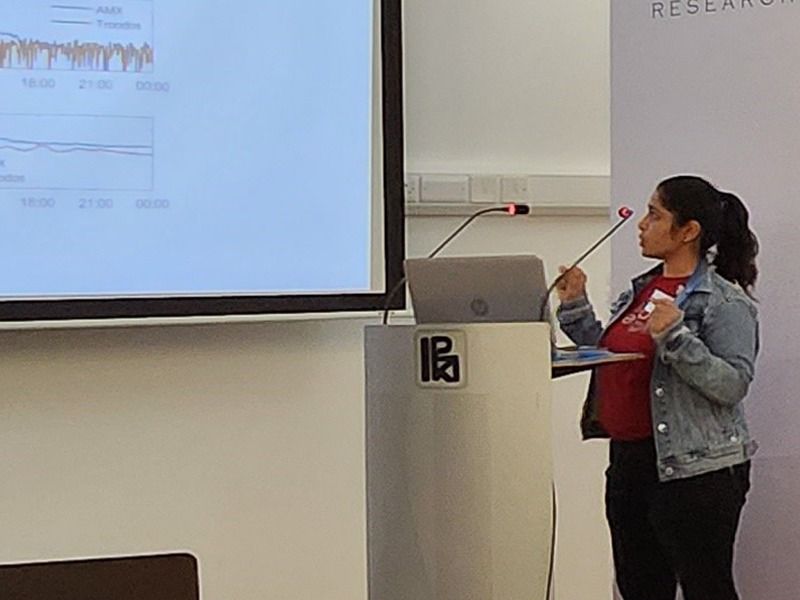 Neha Deot
Full Name: Neha Deot
Age: 29 years
Country: India (originally), Cyprus (enrolled as a Ph.D. student)
1. Tell us about your overall experience about the Autumn School.
I had a great time at the Autumn School at The Cyprus Institute. This was my first experience. I have attended many winter and summer schools but this experience was completely different. I got a chance to see the things from a different perspective and got exposure to a lot of data. I get the chance to meet people from different countries, places and universities with different research status.
2. What did you like mostly on the topic of the course "Analysis of aerosols, air pollutions and their sources in the Eastern Mediterranean"
If I have to say something about the topic of the course, for me, it was a great opportunity to start in a completely new field. I can say, the course was designed in way that a person from a completely different background can also learn things. If I talk about myself now, I am able to see the things which will help me in the future and also, I know if I need some help to who I can approach.
3. How the Autumn School experience, helped you with your undergoing studies or future professional steps?
As I have mentioned above this is a completely new field for me and as a PH.D. student it is very difficult to get a grip on the things and especially when you do not know what to look for and in which direction. But, after this autumn school now I can say where I stand and on what I have to work on. For example: I am a chemist by heart and now I know I need to deal with a lot of data along with the experimentation.
So, now I know I need to work on my programming skill which I developed during the course and also how can the see the data in order to do better analysis. There was also a section where I get a lot of information about the scientific writing stuff.
4. Who you would recommend future autumn schools?
I would recommend to people who are already dealing with Environmental and climate change studies, to people who want to learn more about it or want to keep themselves updated about what studies or what things are happening in our atmosphere, to people wondering how they can start in this field without any background and who do not have knowledge about programming/coding.
5. Any other comments you would like to add.
For me it was a golden opportunity to have a picture about what I need to know in order to go ahead for my PH.D. research because the information and learning I got from this school are like a building block for my research journey in this field. And yes, now I am more confident about the programming/ coding.