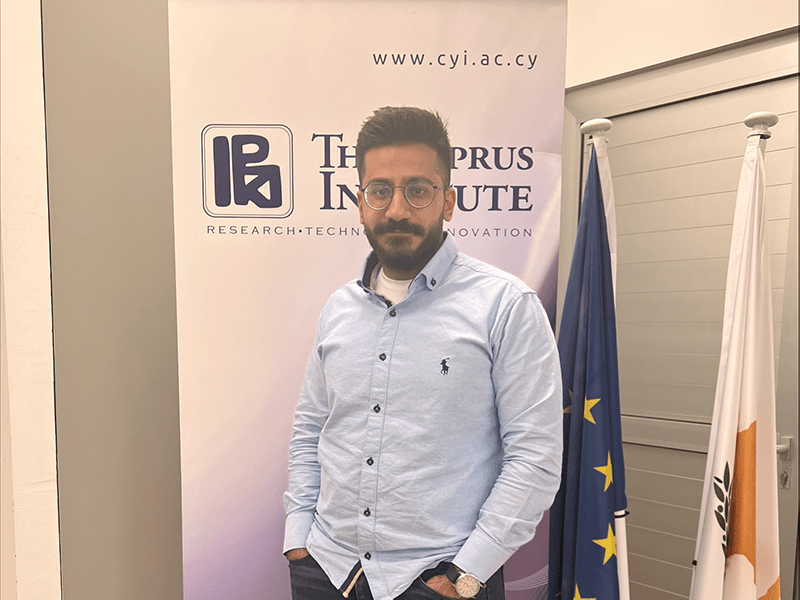 Mehdi Abou Hamad
FULL NAME: Mehdi Abou Hamad
AGE: 23
COUNTRY: Lebanon
1. Tell us about your overall experience about the Autumn School
It was a very nice and new learning experience to take, especially that we have met a lot of scientists from different places with different perspectives while we were working on the same topic.
There were no tensions, while there was a variety of instructors and a very good hospitality.
2. What did you like mostly on the topic of the course "Analysis of aerosols, air pollution and their sources in the Eastern Mediterranean"
The topic of the course is considered one of the main issues faced by most of the countries worldwide. This topic covers a global problem and what we can do to face such a crisis.
3. How the Autumn School experience, helped you with your undergoing studies or future professional steps?
I learned a lot of new information, either in my domain in chemistry or outside of it (mahab, paython, R..) I learned to think out of the box. Also, it helped me to put a plan for the future which was not clear before.
4. Who you would recommend future autumn schools?
I recommend future autumn schools for master students, who are doing their research in this field.
5. Any other comments you would like to add
I would like to thank all the members of the team who worked hard to display this course successfully in all its aspects from arranging, preparation and organization.