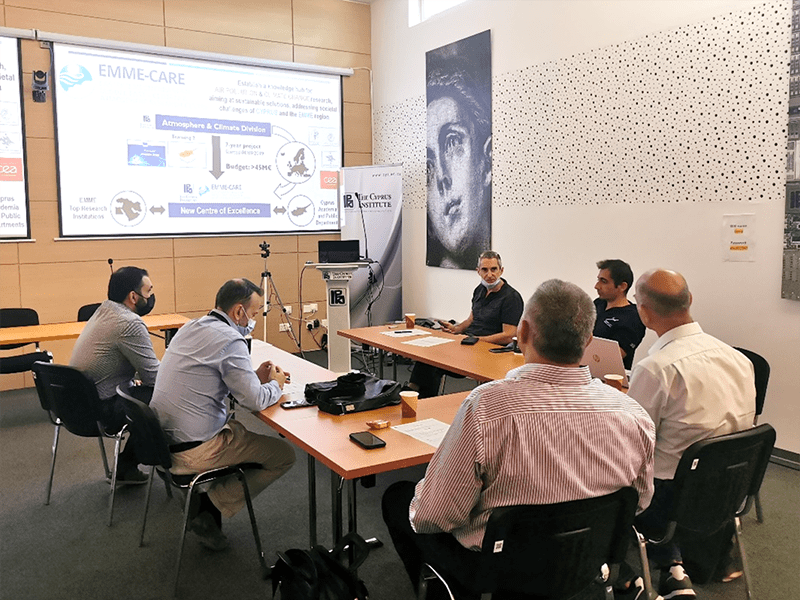 Kick-Off Meeting of Collaborative Project between CARE-C and CYENS Centers of Excellence
On Thursday 21 July 2022, the CARE-C Center of Excellence hosted the CYENS Center of Excellence at its premises at the Cyprus Institute, for the kick-off meeting of a one-year collaboration project.
The overall goal of the project is to join forces on activities for the creation of technology applications tailor-made to support forest fire prevention, protection and mitigation. More specifically, the project will bring together CARE-C's advanced Unmanned Aerial System technologies and fleet of purpose-built Unmanned Aerial Vehicles for forest fire prevention, protection and mitigation, and CYENS' expertise in deep learning technologies to further enhance the fleet's capacities for early stage fire detection under difficult environmental conditions.
The kick-off meeting brought together the members of the consortium, and defined the next steps for a successful collaboration.