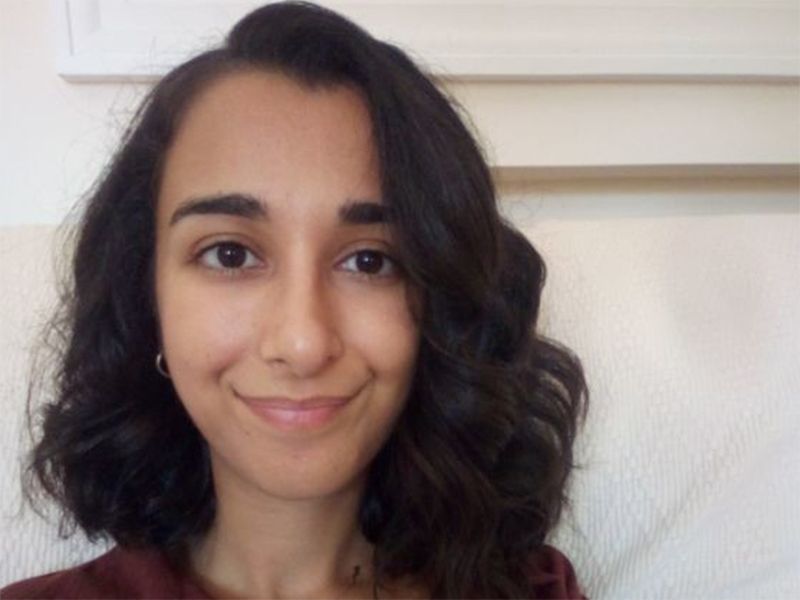 In conversation with Maria Christou, Research Assistant at the Environmental Predictions Department of CARE-C
Hello Maria, to start us off can you tell us a bit about your role, and how long you have been at CARE-C?
I am working at the Environmental Predictions Department of the Climate and Atmosphere Research Center (CARE-C). More specifically, I am part of the vector borne disease group which is a team of mathematical biologists that aim to predict and monitor zoonotic vectors (e.g. mosquitos, sandflies) response to climate change. It seems like yesterday, but I have started working here 6 months ago. I really enjoy my position and work here, as well as the people that I am working with.
Before we discuss your work in more detail, can you tell us a bit about yourself and how you got to where you are today?
I always wanted to become a Scientist to tackle global challenges, such as climate change, hunger, plastic pollution, etc. I consider myself an Environmental Scientist: I have a PhD in Zoology, a Master's in Ecology and Environmental Management and a Bachelor's in Biology. Prior to joining the Cyprus Institute, I worked in the private sector and academia, bringing expertise in research, stakeholder communication, innovation, and development.
And now you're with us at CARE-C. Can you tell us about your research at CARE-C, and how you plan to develop it?
At the moment me and my team are developing a model for Leishmaniasis disease for Cyprus and we are getting prepared for a mosquito monitoring survey we are going to launch this summer under the AIM COST Project. In the future, I would like to use my expertise in ecology to improve current models. l hope that we will have even more projects in our Department and make an impact in science for the benefit of mankind and the environment.
What do you like most about working at CARE-C?
The continuous learning. My group encourages me to take e-learning classes and provides the opportunity to follow courses that helped me to develop and advance my knowledge. In this way, I can expand my toolkit of skills and reach my full potential.
What are you hoping to pursue and accomplish in future?
I have a strong commitment in investigating environmental issues and I would like to contribute in many directions towards a sustainable future on the island. My role at CARE-C can be critical for finding "green" solutions and preventing the consequences of climate change on human health.
Thank you, Maria. Any other comments or notes you would like to add to round off our interview?
I want to thank everyone at CARE-C because they are very supportive in every aspect. Also, I am grateful to the people from my group because through the cycle of problems and solutions we work through daily, they help shape me as a scientist and a person. And lastly, a thank you to the people that I am commuting to work with, because we are limiting C02 emissions in the atmosphere and making 1-hour drives to work a fun experience. The working environment wouldn't be this great without them!