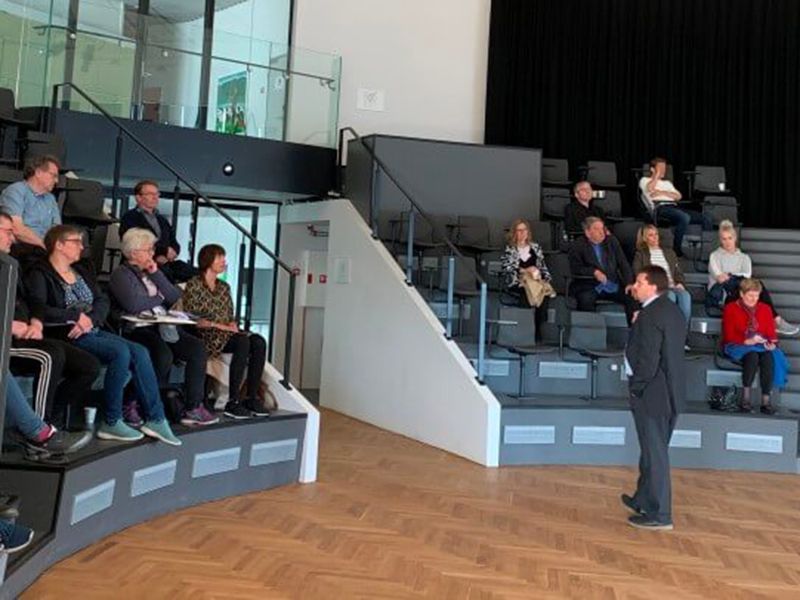 EMME-CARE… inspiring the Faroe Islands…!
As a #Horizon2020 #WIDESPREAD Centre of Excellence, EMME-CARE simply cannot refuse opportunities to further… spread Excellence and widen participation, as an "Ambassador" of European Horizon 2020 Excellence in Research and Innovation.
It is thus that EMME-CARE visited the Faroe Islands, from 1 to 4 July 2019, gladly accepting the honoring Invitation of the Faroese Research Council, for a series of Meetings, Visits as well as an Interactive Training on competitive Proposal Writing for Marie Skłodowska-Curie "Individual Fellowships".
The presence of EMME-CARE in the Faroe Islands culminated in a Seminar on "Spreading Excellence and Widening Participation", during which an audience of Representatives of Ministries and Government Departments, the University and the country's Research Institutions, learnt about the paradigm of #Cyprus, The Cyprus Institute and EMME-CARE.
The audience engaged in a motivational discussion that led to inspiration for an own Centre of Excellence, which would capitalize on the strengths and potential of the Faroe Islands Research and Innovation capacities.
The Research Council of the Faroe Islands dedicated a relevant article on their website, characteristically entitled: "The Faroe Islands may be equally successful as Cyprus".