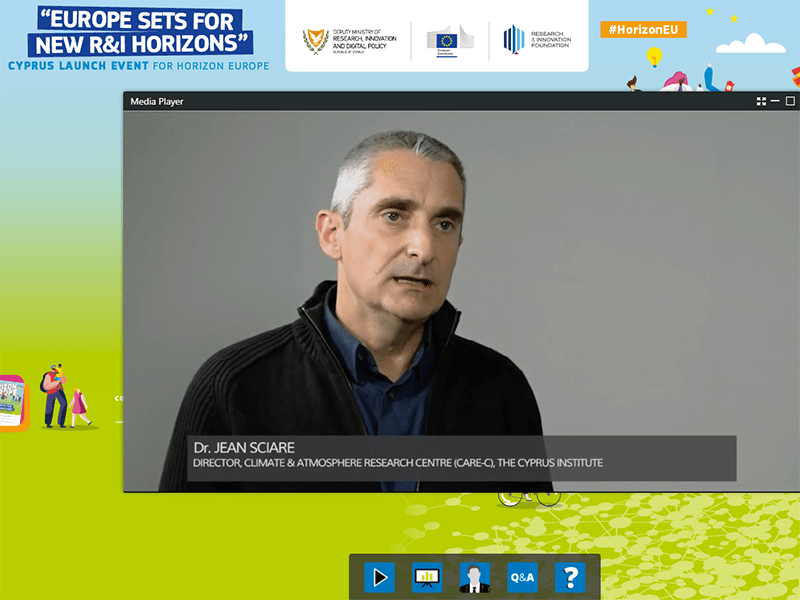 EMME-CARE at Cyprus Launch of Horizon Europe
The Deputy Ministry of Research, Innovation and Digital Policy of Cyprus organized the National Launch Event for Horizon Europe, which will be held digitally on April 7, 2021.
The event, celebrating the official launch of the next Framework – Programme in Cyprus, brought together speakers from the European Commission (EC) and the national R&I ecosystem and included interventions by political and governmental officials with the aim of mobilizing the local research and entrepreneurial community for the Horizon Europe and its articulation with national R&I initiatives.
In the context of the event, EMME-CARE project Coordinator and CARE-C Director Prof Jean Sciare, was invited to present EMME-CARE as a Horizon 2020 Teaming success story. We are honoured to be part of this, and look forward to continuing to contribute to the R&I ecosystem through Horizon Europe.