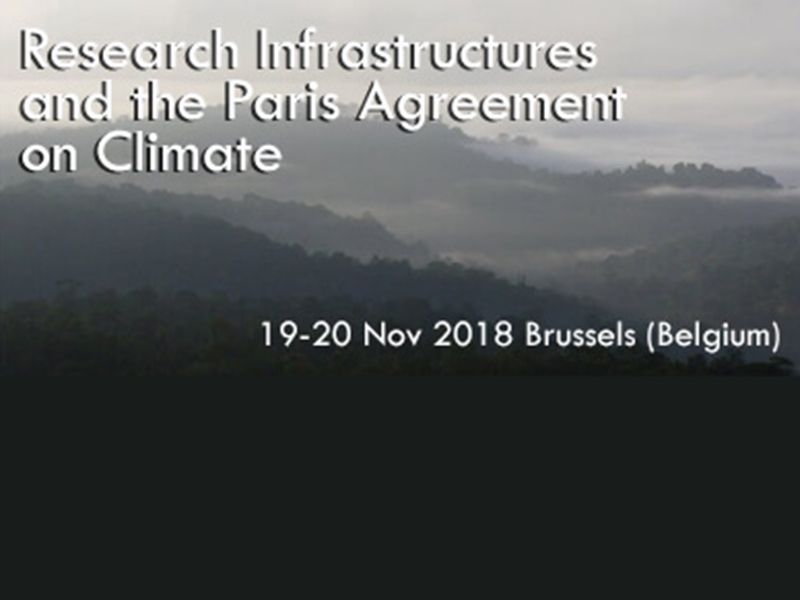 Conference on Research Infrastructures and the Paris Agreement on Climate
A conference organized by the COOP+ project Promoting the Cooperation of Research Infrastructures to address global challenges in the environmental field
Research infrastructures collect high precision data on greenhouse budgets and the resilience of ecosystems to climate
change: how can they be harnessed to support the goals of the Paris Agreement ?
The herculean challenge …
To keep climate warming well below 2°C and to reach global peaking of greenhouse gas emissions as soon as possible … and undertake rapid reductions thereafter in accordance with best available science…to achieve a balance between anthropogenic emissions by sources and removals by sinks of greenhouse gases in the second half of this century.
DESCRIPTION
New policy-relevant challenges are posed to research infrastructures to support policy decisions from the Paris Agreement on Climate, in the fields of :
1) monitoring of anthropogenic greenhouse gas emissions,
2) monitoring changes in carbon storage and greenhouse gas emissions over land and oceans,
3) assessing the resilience of marine and terrestrial ecosystems to climate change and adaptation strategies,
4) understanding the impacts of climate change on biodiversity, water resources, air pollution
The Research Infrastructures and the Paris Agreement on Climate Conference will review these global challenges and the needs for international collaboration between research infrastructures in different regions, efficient data sharing and cooperation mechanisms.
DATE AND TIME
Tue, 20 Nov 2018, 12:00 – Wed, 21 Nov 2018, 18:00 CET
LOCATION
German Marine Research Consortium
80 Boulevard St. Michel
Bruxelles
Belgium
For more information check the brochure