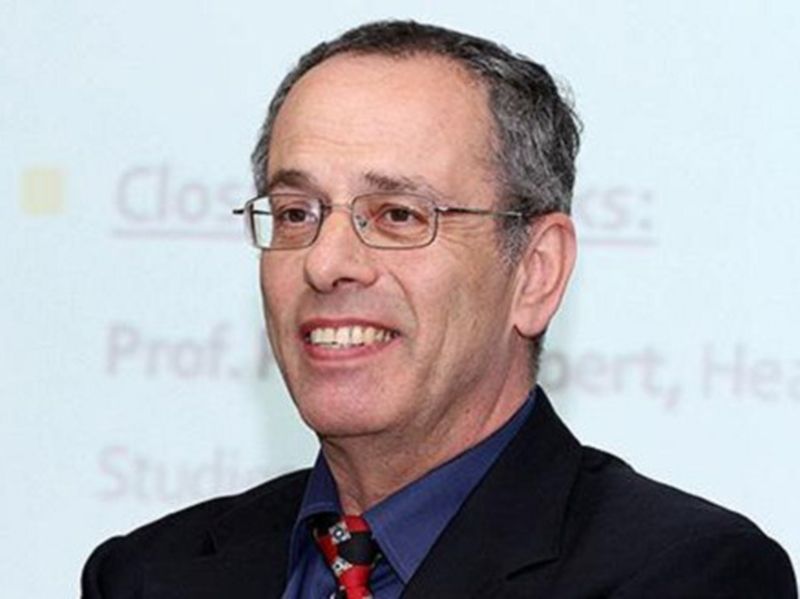 Colloquium: Atmospheric Research From Past to Future – Personal Perspective, Prof. Pinhas Alpert
Date: Tuesday, 10 December 2019
Venue:

The Cyprus Institute

–

Guy Ourisson Building, Seminar Room, 1st Floor, Athalassa Campus

Speaker: Prof. Pinhas Alpert, Professor of Dynamic Meteorology and Climate, Tel-Aviv University, Israel
The colloquium will be in English and the event is open to the public.
Live streaming of the lecture will be available on
The Cyprus Institute's YouTube Channel
Live streaming is facilitated by the CySTEM project funded by the European Union's Horizon 2020 Research and Innovation program under Grant Agreement No. 667942.
Images and/or recordings of our open public events may be used by The Cyprus Institute for dissemination purposes including print and digital media such as websites, press-releases, social media, and live streaming.
Abstract
Developing methodologies that have been applied by many scientists in a variety of environmental studies, including palaeoclimatology, limnology, regional climate change, rainfall analysis, cloud modelling, pollution, crop growth, as well as forecasting. Contributing to systematic climatological analysis of Mediterranean cyclones and understanding of the reduced precipitation in the Eastern Mediterranean and the Middle East, particularly regarding the drought of the Fertile Crescent.
Pushing new concepts in global models such as the the incorporation of aerosol effects in climate simulations suggesting using new sources of data and analysis mechanisms. Establishing research, data and forecasting centres to support national and regional needs for daily operational dust storm predictions, efficient educational systems and data sharing. Inspiring a whole new generation of researchers… Through a life time dedicated to atmospheric sciences what could be the research reflections and lessons learned?
About The Speaker
Prof. Pinhas Alpert served as the Head of the Porter School of Environmental Studies, Tel-Aviv University, Israel during 2008-2013, following 3 years as Head of the Department of Geophysics and Planetary Sciences at Tel Aviv University. Prof. Alpert is the developer of a novel Factor Separation Method in numerical simulations which is described in the following 2011 Book: Alpert and T. Sholokhman, "Factor Separation in the Atmosphere, Applications and Future Prospects", Cambridge University Press. This methodology allows calculating atmospheric synergies. The method was adapted by many groups worldwide. He is a co-author of ~275 articles (235 peer-reviewed).
His research focuses on atmospheric dynamics, climate, numerical methods, limited area modeling, aerosol dynamics and climate change. The core atmospheric model built by him in his Ph.D. (1980) was extended and is used in Belgium (LLN) and Finland (UH) for research. Prof. Alpert established and heads the Israel Space Agency Middle East Interactive Data Archive (ISA-MEIDA). Prof. Alpert served as co-director of the GLOWA-Jordan River BMBF/MOS project to study the water vulnerability in the E. Mediterranean. Prof. Alpert supervised 38 Master students and 21 Doctors; some of them reached degree of Prof., in Universities in Israel and abroad.
A novel method for monitoring rainfall employing the cellular network data was proposed by Alpert and colleagues in Science, 2006, and a new approach for advanced flood warning based on it won the "Popular Science 2009 Best of What's New" award for the security category as well as the WIPO award for 2010. He is the 2018 recipient of the EGU Bjerknes medal.
More details http://www.tau.ac.il/~pinhas/