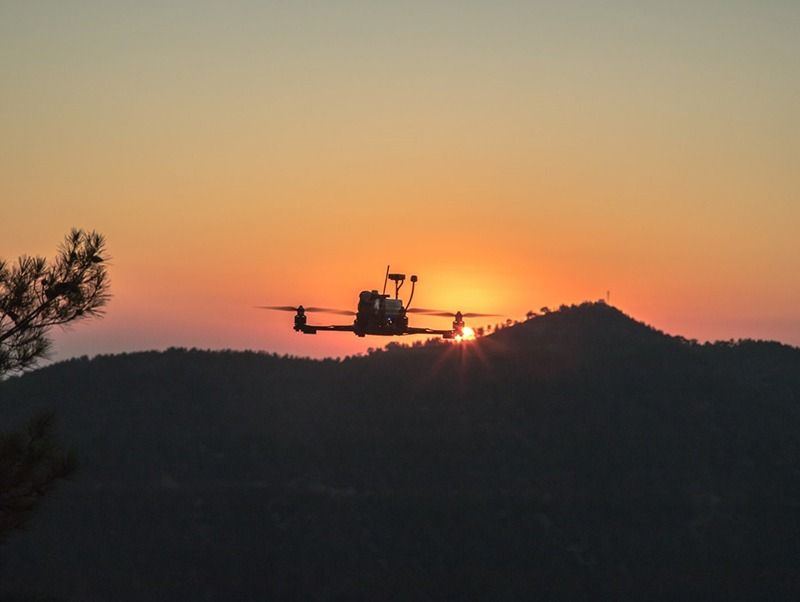 CARE-C supports the Department of Forests with the provision of drone services to strengthen forest fire management
Within the framework of the implementation of Investment 9, and more specifically the Investment Action C2. 1I9: Protection of forests from wildfires, of the Resilience and Recovery Plan, the Cyprus Department of Forests, has entered into an agreement with the CARE-C Center of Excellence of The Cyprus Institute, for the provision of Unmanned Aerial Vehicle (UAV) services for the period 2022-2025, through its Unmanned Systems Research Laboratory (USRL).
The use of the UAVs is expected to act as a catalyst for the strengthening of the Department of Forests' existing system for the management of forest fires. Their utilization will take place on a scheduled and on an emergency basis flights for the detection of forest fires across all Cyprus forest areas.
Additionally, the UAVs will be used at operational level, both as decision-making tools during forest fire suppression operations, since they have the capacity for real-time image transmission (including during the evening), as well as tools for the visual mapping of burned areas, soon after the extinguishing of a forest fire.
More information about the Unmanned Systems Research Laboratory at usrl.cyi.ac.cy