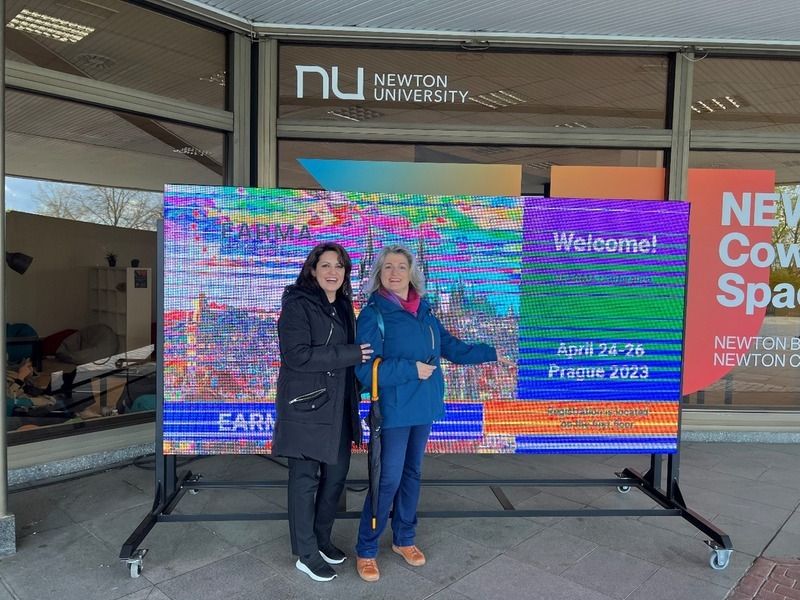 CARE-C senior project officers attend the 2023 EARMA conference
Senior project officers of CARE-C at the Cyprus Institute took part in the 2023 European Association of Research Managers and Administrators (EARMA) conference, which took place in Prague, from 24 April, 2023 to 26 April, 2023 with the participation of 1.400 research managers and administrators all over Europe and beyond.
During the 3-day events and activities, CARE-C senior project officers Mrs. Marina Manoura and Mrs. Andri Charalambous had the chance to visit the Poster Session, participate in the General Assembly as well as different meetings and events.
The theme of the conference was "Widening and Deepening of the RMA Profession" and covered both geographic widening as well as professional widening while the concept of deepening relates to the professional development of RMAs in Europe and beyond. Conference topics included EARMA and Professional Associations; Impact; International; Open Science and Responsible Research and Innovation; Organising Support Service for Research – Professional Development, Skills Development and Team Building; Policy, Strategy, Evaluation and Foresight; Leadership; Proposal development; Project management; and Research Information Systems (CRIS) and Research Information for RMAs.
During the conference, a dedicated session for the RM Roadmap Project, in which the Cyprus Institute is a beneficiary, was presented. The session highlighted the co-creation exercise and the role that ambassadors will play across Europe as part of this project. With over 80 ambassadors across nearly 40 countries, the RM Roadmap project aims to identify and adapt the research management capital base of the EU, including the widening countries, of its current and future research management workforce to emerging needs, in order to improve the EU's competitiveness and sustain its economic performance.
The conference itself offers great opportunities for networking, sharing best practice and reconnecting to share the most relevant and interesting information in research management, administration and support.