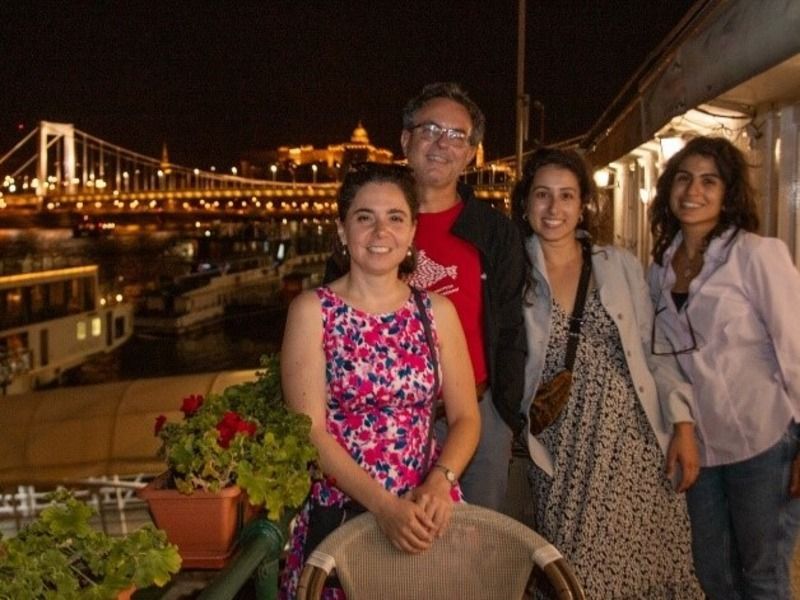 CARE-C researchers at the 7th PROBE Management Committee and Working Group Meeting
Researchers of the Climate and Atmosphere Research (CARE-C) at the Cyprus Institute, had a strong presence at the 7th PROfiling the atmospheric Boundary layer at European scale (PROBE) Management Committee + Working Group Meeting, that took place on 25-29 September, 2023 in Budapest, Hungary.
PROBE is a cost action project focusing on the profiling of the atmospheric boundary layer (ABL) at a European scale and one of its objectives is to promote recent advances in ABL observations using ground-based remote sensing and UAV in-situ instrumentation. This three-day meeting was the penultimate meeting before the end of the 4-year PROBE action.
CARE-C researchers gave four presentations within the working groups of Aerosol Profiling (WG2), Uncrewed Aerial Systems and Automatic Lidar and Ceilometers (WG3/4). Dr Christos Keleshis presented the 'Unmanned Systems Research Laboratory (USRL) of the Cyprus Institute infrastructure and recent developments' and Dr Maria Kezoudi delivered a presentation on 'UAV applications for atmospheric sciences and recent UAV activities'. In addition, a presentation on a 'Multiangle overlap correction algorithm' was presented by Prof. Franco Marenco and Alkistis Papetta, CARE-C PhD candidate, gave a presentation on the overview of the observations acquired during the AREAD campaign (Atmospheric Research Expedition to Abu Dhabi), a ship campaign which sailed from Vigo, Spain through the Mediterranean, Red Sea and the Arabic Gulf to end its journey in Abu Dhabi.
PROBE action, has supported financially young scientists of CARE-C, in the past, in order to travel to conferences and present their work but also to attend trainings related to the action's objectives.
Figure 1: Research vessel's route during AREAD campaign and the research vessel (lower left)