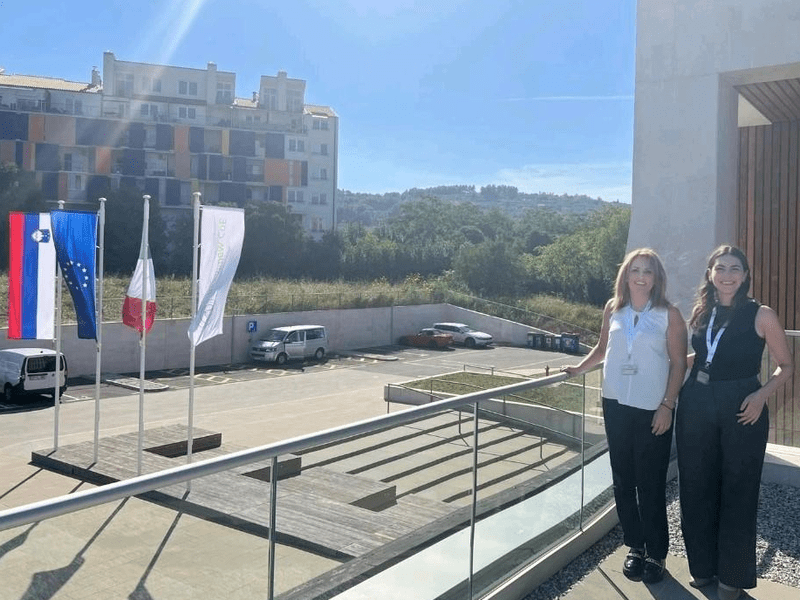 CARE-C at the 2nd Teaming Club Conference
The 2nd European Teaming Conference took place on the 27th and 28th of September 2023.
The event was hosted by the Innorenew Centre of Excellence in Izola, Slovenia, and brought together the European Projects funded under the Horizon 2020 "Teaming for Excellence" Programme, alongside representatives of the European Commission and the Research Executive Agency, and created a platform for the exchange of knowledge and experiences among the participants.
The CARE-C Centre of Excellence (CoE) of the Cyprus Institute, and the EMME-CARE Teaming Project, team, actively contributed to the Conference, by presenting the CoE and its activities, and discussing potential synergies with fellow Centres, along with interlinks and future collaboration opportunities.
CARE-C was represented by Managing Coordinator, Marina Papageorgiou, and Scientific Coordinator, Andri Charalambous.