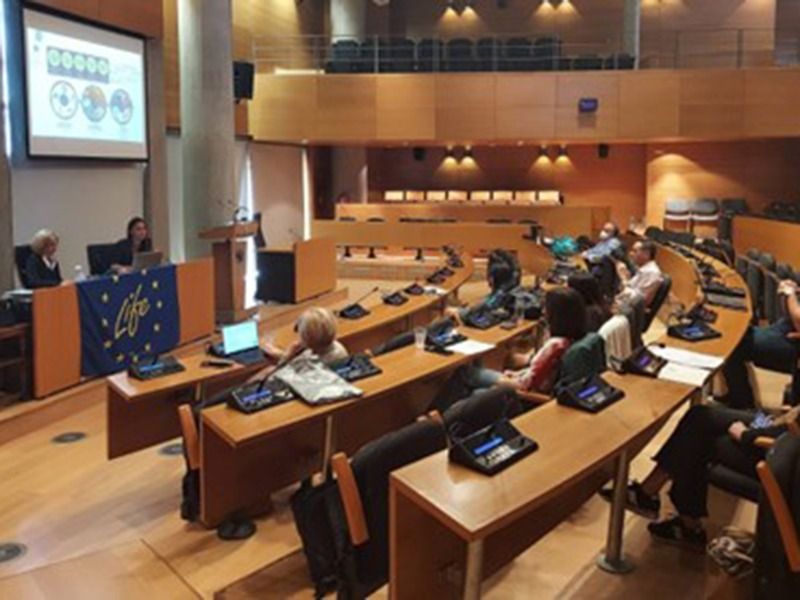 CARE-C a key partner of the LIFE SIRIUS project for better air quality
The Cyprus Institute, through its CARE-C Center of Excellence, participated at the LIFE SIRIUS project kick-off meeting, that took place on Friday 7 October 2022 in Thessaloniki, Greece. The kick-off meeting brought together the members of the consortium, and defined the next steps for successful collaboration and project implementation.
During the three-year duration of the project, LIFE SIRIUS, will improve the capacity and quality of delivery of public authorities in Nicosia, CY, Rome, IT and Thessaloniki, GR in relation to preparatory, mitigation and adaptation actions foreseen in their respective Air Quality Plans (AQPs). The project's main aim is to develop an Environmental Management System as a vital decision support tool that will enhance AQPs and accommodate multidimensional elements for the efficient and operational information flow, facilitate management decisions for corrective actions and enhance cooperation between decision-making entities.
CARE-C was represented by Dr. Jonilda Kushta, who will be leading the modelling efforts of a team of researchers over Cyprus, as one of the three test areas of the project.
The LIFE SIRIUS project is co-funded by the European Union under the framework of the LIFE Programme.