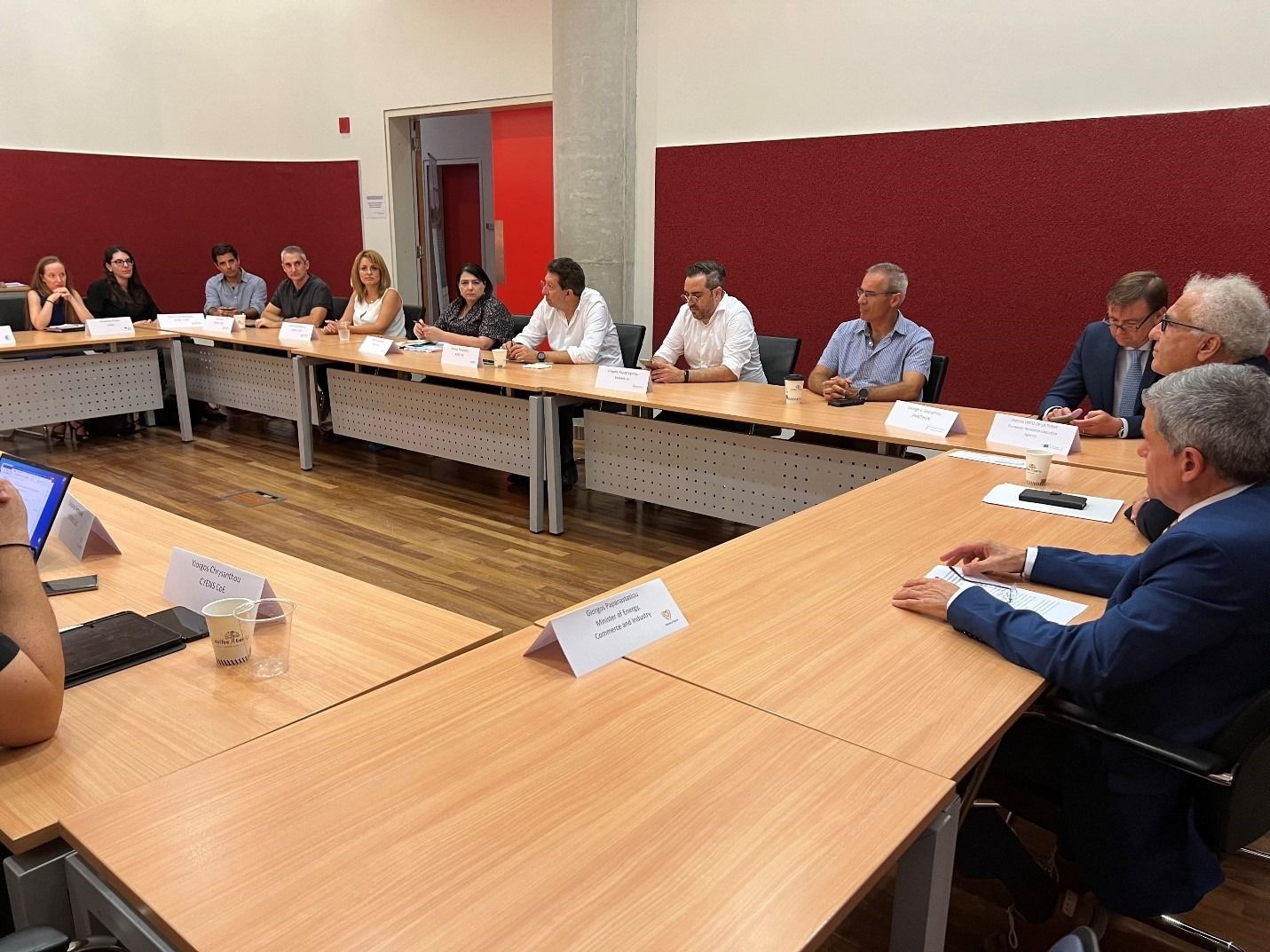 Brainstorming on Synergies between the Cyprus Centres of Excellence
Representatives of CARE-C at the Cyprus Institute took part in a roundtable discussion entitled "Brainstorming on Synergies Potential – Cyprus Teaming for Excellence". The event was hosted in the framework of the kick-off event of the newly established PHAETHON Research and Innovation Centre of Excellence for Intelligent, Efficient and Sustainable Energy System (PHAETHON CoE) on 11 October, 2023, and gave an opportunity to exchange views and identify synergies between all seven of Cyprus' Centres of Excellence.
The session was addressed by the Minister of Energy, Commerce and Industry of the Republic of Cyprus, Mr. Giorgos Papanastasiou. The discussion on synergies was addressed and chaired by the Head of the Operational/Project Management Sector (REA C3 – 'Widening Participation') at the European Research Executive Agency (REA), established by the European Commission (EC), Mr. Patricio Ortiz de la Torre.
CARE-C was represented by the Director of CARE-C Prof Jean Sciare, Managing Coordinator Marina Papageorgiou, and Scientific Coordinator Andri Charalambous.