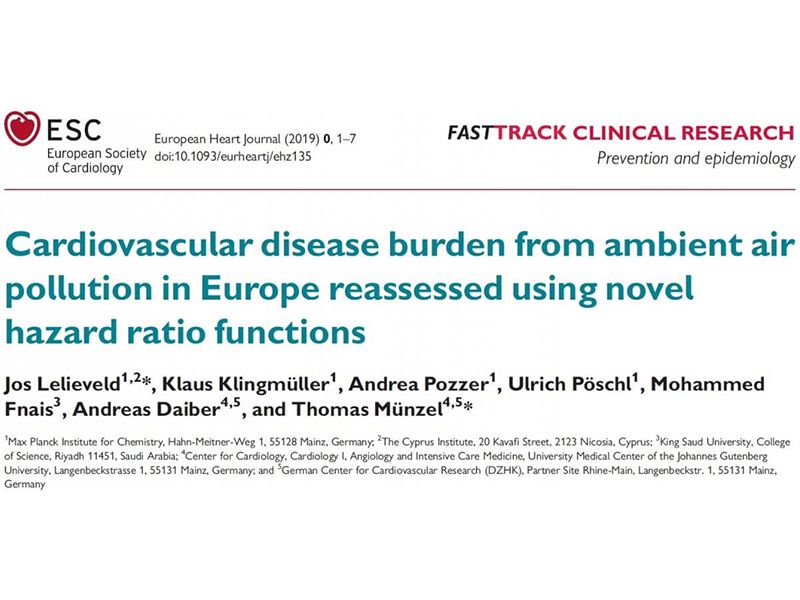 Air Pollution in Europe…kills twice more than previously predicted…!
Prof. Jos Lelieveld (of Max Planck Institute for Chemistry and The Cyprus Institute) et. al. provide new data based on novel hazard ratio functions suggesting that the health impacts attributable to ambient air pollution in Europe are substantially higher than previously assumed, though subject to considerable uncertainty.
The relevant scientific article of Prof. Lelieveld et.al., published on 12 March 2019 in the European Heart Journal with the title: "Cardiovascular disease burden from ambient air pollution in Europe reassessed using novel hazard ration functions", has created a lot of "noise" in European media. The below figure from the publication is just one of the indicative reasons why the contents of this new scientific article have gained such visibility around Europe…
The results of Prof. Lelieveld et.al. imply that replacing fossil fuels by clean, renewable energy sources could substantially reduce the loss of life expectancy from air pollution.
The Article may be found at: https://doi.org/10.1093/eurheartj/ehz135